<![if !vml]>

<![endif]>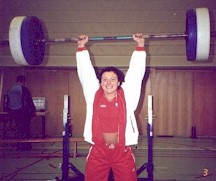 Aneta Florczyk-- The Polish Powerhouse before becoming the World's Strongest Woman!
THE POWER SHOP-- Strength Books, Heavy Grips handgripper and the new Heavy Handle Dumbbells!!
Robert's Universe-- This site was established in recognition of Leo Robert's outstanding career and commitment to natural bodybuilding. Home of the "International Natural Weightlifting Case Study" and much more!
Underground Intelligence from Elite Fitness -- E-books and special memberships.
International Weightlifting Federation(IWF) Contest Results-- Weight Lifting results, rankings and statistics.
Elite Fitness-- "The most controversial fitness site on the net"
USA WeightLifting--The official site for weight lifters in the United States. Get results, athlete profiles, weight-lifting history and much more from this great site.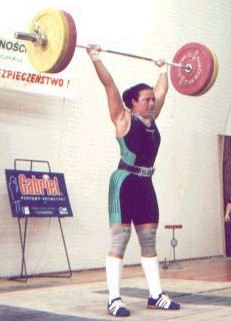 International Weightlifting Database
Superheavy's Gallery of Olympic Weightlifters
The Weightlifting News
Superheavy's Gallery of Olympic Weightlifters
The International Weightlifting Federation
Just about Every Olympic Lifting site on the net at:
Lift Til Ya Die.com
Weightlifting Aerobic Circuit Index--Training for conditioning and in between learning Olympic style lifting!
<![if !vml]>
<![endif]>
Develop crushing grip strength and huge forearms with these high quality super handgrippers. Click here for Current Pricing. www.heavygrips.com LIFETIME WARRANTY

Contact Us to add your link.
You must provide a link to Heavy Sports Inc-- "The Online Home for Strength Athletes".
Please indicate which page you would like your link to be on: Powerlifting, Bodybuilding, Armwrestling, Strongman/Strongwoman/Highland, General Fitness or other.
We do not have email addresses on most pages anymore due to the massive amount of spam mail we receive and change email addresses frequently.